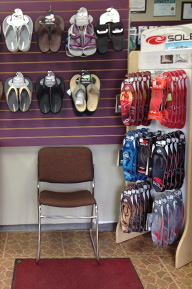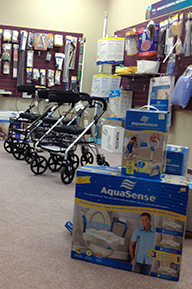 Mastectomy Fittings
About six to eight weeks after breast surgery it will be time to see the postmastectomy fitter. Women who have had a mastectomy should be able to wear a weighted prosthesis at this time since their incision should be healed. Women who experienced breast conserving surgery will also benefit from a postmastectomy fitting as there are partial prostheses to help fill in the missing portion of their breast and provide symmetry.

Compression Stocking Fittings
Compression stockings are available in a variety of colors and lengths. These stockings are available over the counter, and some stockings are available by prescription. Compression stockings are indicated for people with leg swelling and varicose veins; they are used in some cases after surgery to decrease the incidence of blood clots. Compression stocking that are too loose won't provide proper support, and those that are too tight can damage skin and underlying tissues. Measurement methods differ slightly, depending on if you are measuring for knee-high or thigh-high compression stockings. Obtaining accurate measurements is the first step toward purchasing compression stockings.