We carry products from Invacare, ThermoFlow, Night Hawk, Aircast and Orthoactive.
We have a VERY large selection of products, with new ones coming in daily. Best to stop in and check us out.
After hours / Emergency – Mona – 250-782-9410 / 250-784-5032  or Dave – 250-784-4341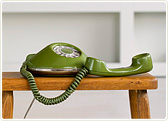 Dawson Creek Home Medical Needs Ltd
732 - 115 Ave
Dawson Creek, BC, V1G 3B8
+1 250 719 0577Phone:
+1 888 719 0577TollFree:
+1 250 719 0578FAX:
E-mail: info@dchmed.ca

TESTIMONIAL
"I recently fell off a table and damaged my knee. While waiting for an MRI, the doctor suggested I get a knee support with extra support on the sides of my knee. I came to DCHMED and they got me sized and provided me with a support that was 1/3 the price I was asking. Thanks ladies, I can walk again!
G Currie , Dawson Creek, BC